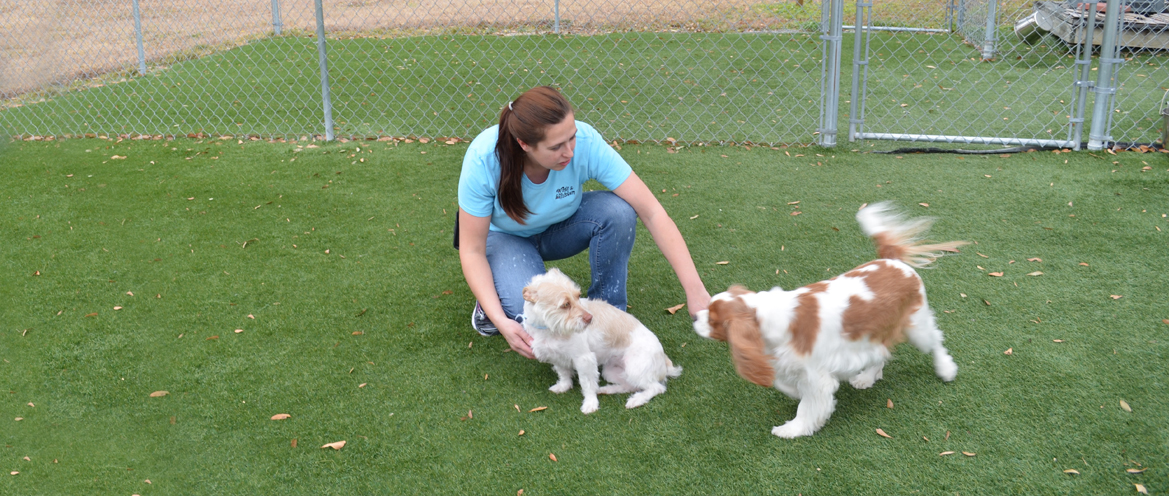 Doggie Playcare
Pampering Your Pets Since 1995
Doggie Playcare Prices
Half Day 0-5 Hours…..$20.00
Full Day over 5 Hours…..$25.00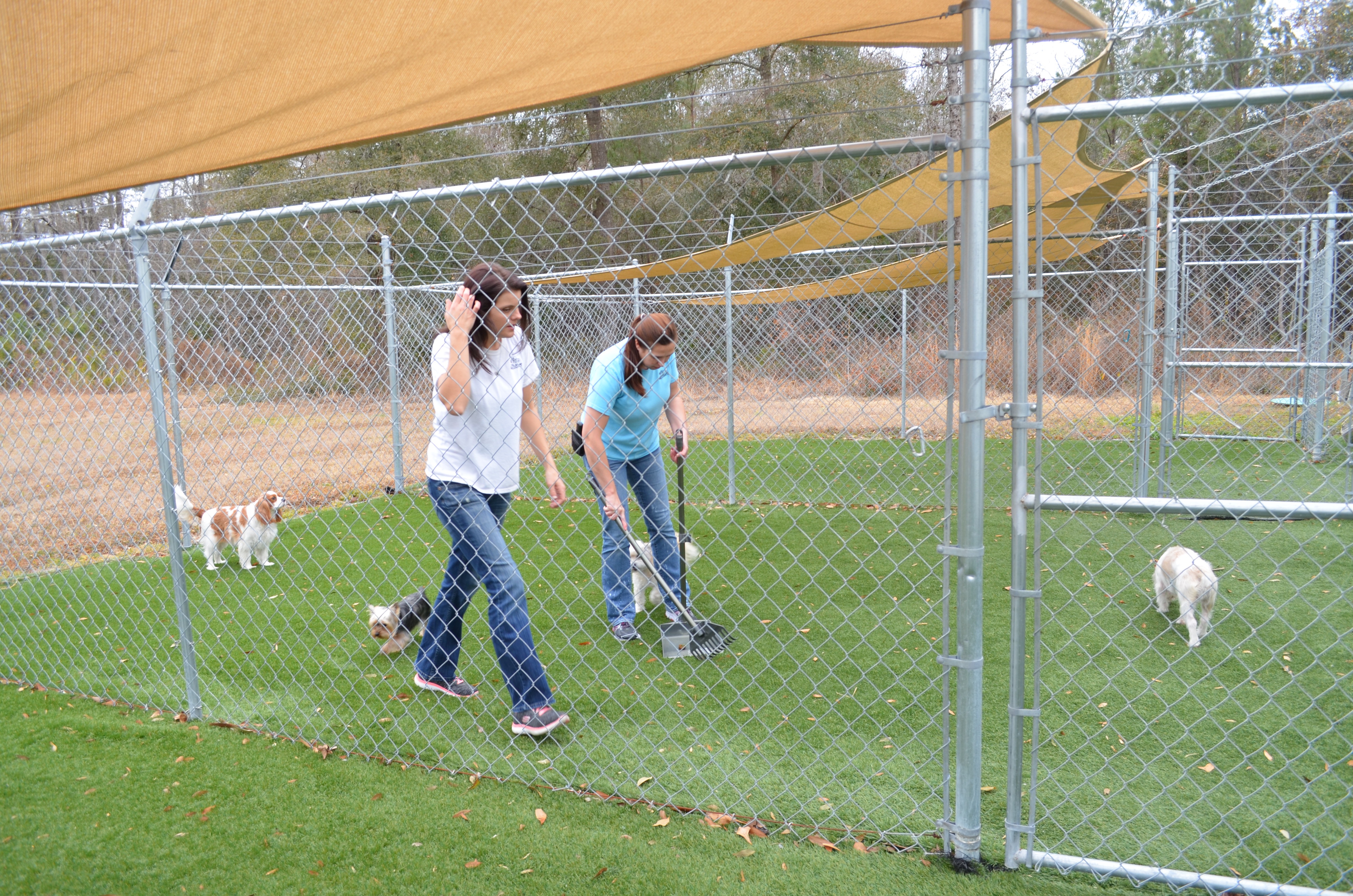 DOGGIE PLAYCARE HOURS
MONDAY-FRIDAY: 7:00AM – 6:30PM
Required Forms
Please print & fill out the form below, then bring it when you drop off your dog. For your convenience, vaccination records can be emailed to us at: boarding@wagsandwhiskersshallotte.com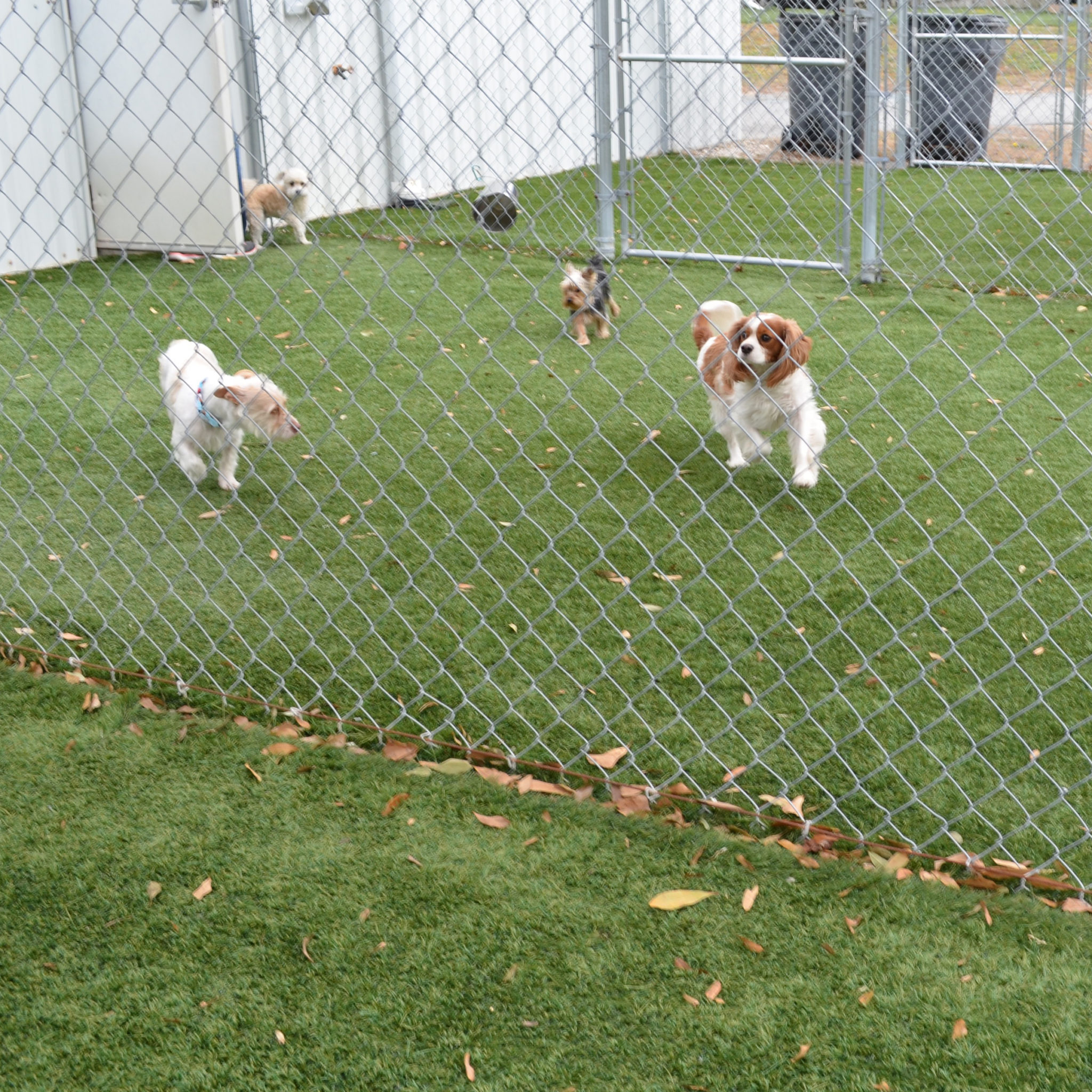 HALF DAY PASS
5 Days…..$97.50
10 Days…..$190.00
20 Days…..$370.00
FULL DAY PASS
5 Days…..$120.00
10 Days…..$235.00
20 Days…..$450.00
PASSES MUST BE USED WITHIN 6 MONTHS OF PURCHASE
Please download and review our policies and vaccination requirements for Doggie Playcare:
Why Doggie Playcare?
Doggie Playcare isn't just a trendy fad. Many dogs are left home alone all day while we are at work. Lack of interaction for long periods of time may lead to excessive barking, disobedience, and stress in dogs. Doggie Playcare provides stimulation, sufficient outlets for their energy and opportunities to socialize with other dogs. Whether you're dropping your dog off every day or just once or twice a week (or month) there are plenty of reasons why your dog will thrive in this environment.
Top reasons why you should give Doggie Playcare a try:
Socialization Skills
Dogs need to be around other dogs in order to learn how to act properly–what's appropriate to do and not do, how to introduce themselves to new faces and how to play nicely with others. Starting the socialization process as early as possible will give your dog confidence when interacting with other dogs and people.
Outlet for Energy
You know what your dog is like when you come home from work – he just can't wait to play with you . . . and that may not be the first thing on your mind. Exercise is critical for a healthy and happy dog. Running and playing is a wonderful way to expend excess energy.
Interaction
"It's lonely at home all by myself." Because your dog can't actually tell you this in words, she will show you by being destructive or chewing on things she shouldn't. Many dogs don't like being home alone and benefit greatly from the company of other dogs.
Potty Breaks
You aren't always home to let your dog out (or administer a medication)– things come up unexpectedly or you know you'll be gone all day. When your dog is at Doggie Playcare it's just one less thing to worry about.
A Change of Scenery
Even if your dog is fine with being home alone all day, it's a good idea to change up his routine every once in a while. Doggie Playcare is like a mini-vacation.
Make it a Spa Day!
While your dog is at Doggie Playcare, schedule him for a bath or nail trim.  He'll have a great time playing and come home all fresh and clean.