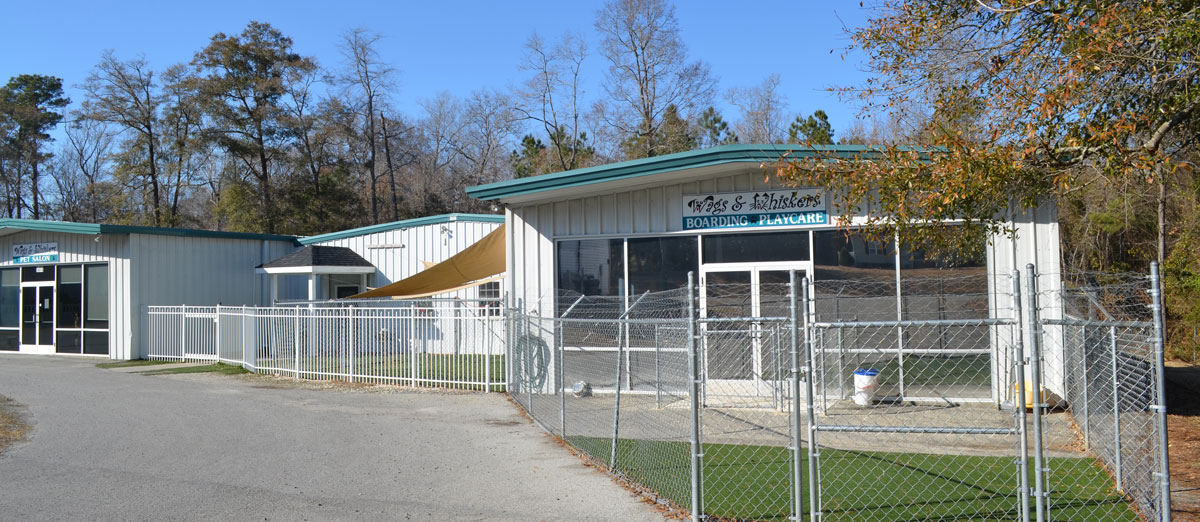 Hi! My name is Ziggy and Wags and Whiskers is my HAPPY PLACE!  I have been going to play care there since I was about 4 months old. I was adopted from a local shelter and my mom knew I needed someplace where the people would be patient and kind with me. No one knew what my life was like before my adoption, but mom knew I could be great! The people at Wags and Whiskers helped me become a "good dog." They helped me learn manners and how to play with all kinds of other furry friends. They watched over me and helped make every visit a happy tail wagging experience! I even had a few vacations at Wags and Whiskers when mom had to go away! This was the best time ever! I had my own room, lots and lots of attention and love, treats and food just like at home, and play time with new friends every day. Before I knew it, I was getting a bath and nail trim and my mom was picking me up smelling and looking beautiful!  Now that I am older, I go to Wags and Whiskers once a week to play with my own special group. I always go home tired with a smile on my face. And then, I wait patiently until the next time I get to go to Wags and Whiskers.
We have made so many friends at Wags…we get great socialization playing with our canine friends, and our human friends treat us with such care and respect.  When our car pulls up to Wag's door we are so excited to get with our friends. It is so much fun . . . Mommy says we come home tired, happy, and smelling clean!! Love you Wags and Whiskers.
Wags and Whiskers has become our two dogs', Casey and Bailey's, second home. The attendants have become friends that our dogs are eager to greet. Whether a short playcare day or a longer boarding period, they clearly get plenty of play and activity as they always come home ready for a long snooze. We are very pleased with the care our dogs receive from Wags and Whiskers.
– Wendy and Tyler Thomas
Bailey knows he's going to Wags when I pull into the driveway. When I open the gate, I just have to drop the leash and he runs right in the door without a backward glance to say "bye mom" First Class operation without a doubt. I love them and so does Bailey!  -Connie Esposito.